Sagrada Familia + Park Güell: Full Tickets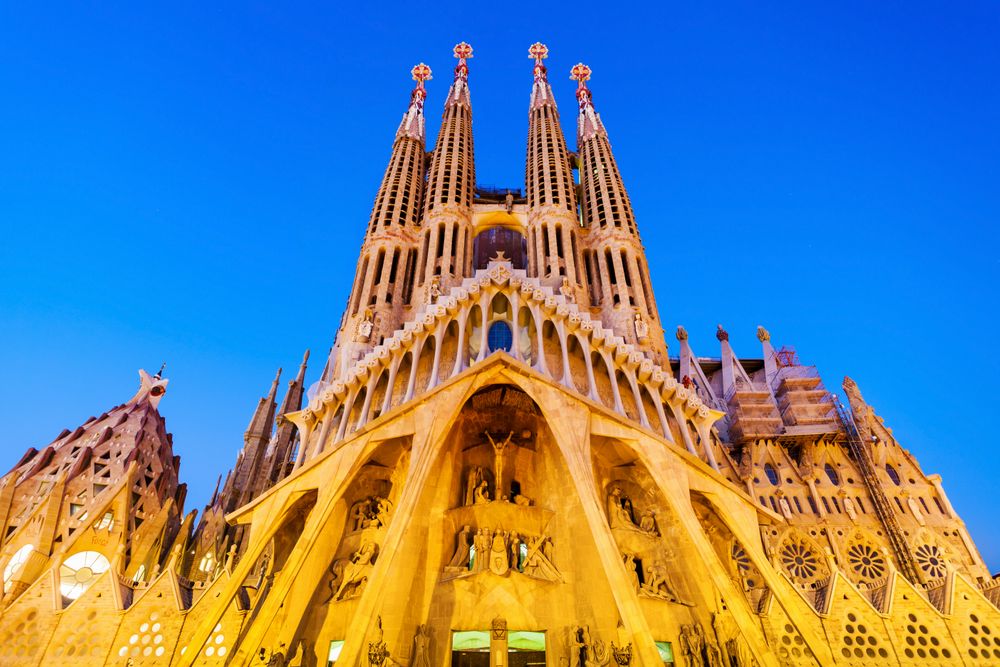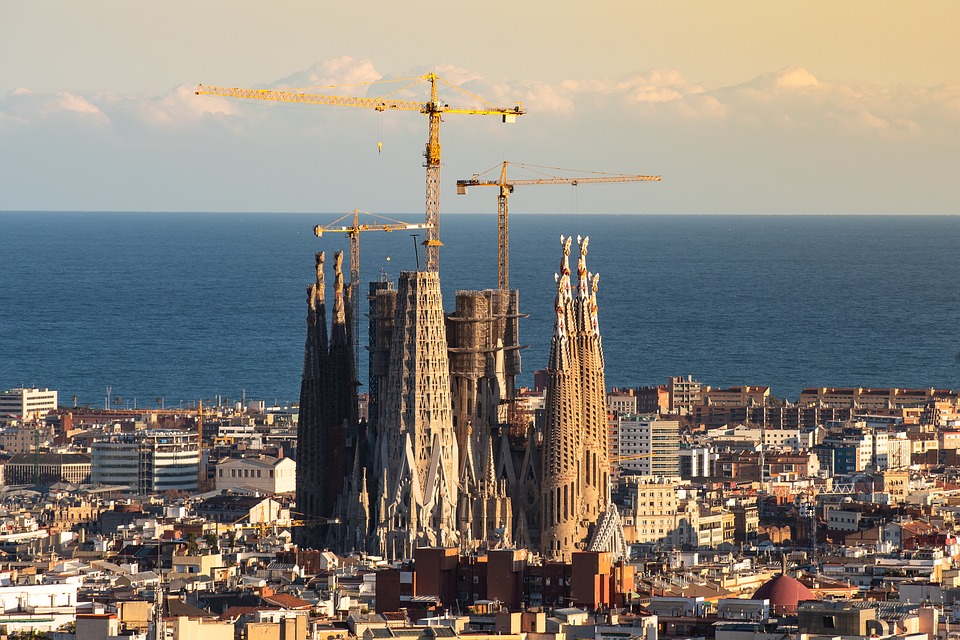 The Sagrada Familia is one of the most visited monuments in Spain. A heritage jewel that you cannot miss if you visit Barcelona. For its part, Park Güell is a unique modernist space, from which you can see the entire city. Both, declared a World Heritage Site by UNESCO, are works by Antonio Gaudí, a genius who captured his modernist style in the city of Barcelona.
Enjoy in the same day, at your own pace, two of the most visited places in Barcelona: the Sagrada Familia and Park Güell.
You will avoid the long queues to get the tickets.
Guarantee your ticket, they sell out quickly.
Get to know every corner of Park Güell and the Sagrada Familia.
Admire some of the best views of Barcelona.
Included
Sagrada Familia ticket without queuing to get it with a downloadable Audioguide via the app.
Park Güell ticket without queuing to get it (to choose in the reservation process).
Administration fees.
Not included
Ascent to the Towers (optional, sometimes they remain closed).
Transfers from the accommodation to the meeting point (optional).
Nothing not specified in the "included" section
Audio guide not available for children under 11 years in Sagrada Familia
What to bring
Comfortable shoes.
ID card or passport
Languages
Audioguide languages ​​for Sagrada Familia: Spanish, Catalan, English, French, Italian, German, Portuguese, Chinese, Japanese, Korean, Russian, Dutch, Finnish, Swedish and Hungarian. Sign guide for deaf people in Spanish, Catalan sign language and international sign system.
Important information
In case of late arrival, it is not guaranteed that you can access the monument.
24-48 hours before we will send you all the documentation via email. It is not necessary to print it. Check your mail within this period and do not wait for the same day of the visit without having read all the information to do it correctly.
On certain dates, due to the high demand for this visit and in order not to create overbookings, what is done is a request for availability, it is indicated when you are going to make the payment. Within a period of less than 72 hours you will be answered informing you if there are places available or not. If the reservation is less than that period, it will be answered urgently. The amount will be blocked in the reservation request to guarantee that in case of availability there are funds to collect it.
IMPORTANT: The ticket issuance time may vary up to 30 minutes with respect to the time selected in the purchase process
During the reservation process, the first time selected is the entrance to Sagrada Familia. After that you can choose the time of access to Park Güell.
Audio guide not available for children under 11 years in Sagrada Familia
Ticket price (adult general admission) 36 euros + Management Fees 14.00 euros = Total 50 euros.
Ticket price (general child ticket) 7 euros + Management Fees 2.00 euros = Total 9 euros.
Cancellation Policy
No se permiten cancelaciones ni modificaciones una vez realizada la solicitud de reserva.
Meeting Point
Basílica Sagrada Familia. C/ de la Marina N 41º
Park Güell. 08024 Barcelona
How to arrive
Booking private transfers
By bus: lines 19, 33, 34, 43, 44, 50, 51, B20 and B24.
Walking: towards the historic center
More information
You will enjoy at your leisure, without rushing, an audio-guided tour of Barcelona's Sagrada Familia. In addition, you can also get to know the Park Güell, where you will enjoy Gaudí's modernism in its fullness and incredible views of the city of Barcelona.